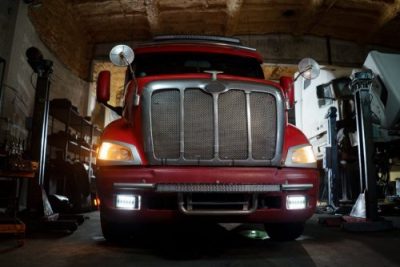 10 Aug

STATES WORKING TOGETHER TO PROMOTE ELECTRIC TRUCK DEVELOPMENT

A variety of states have banded together in hopes of trying to bring the idea of electric flatbeds, straight trucks and heavy-duty vehicles to life within the next 25 years. Collectively various states and one Canadian providence have been working together to organize this development. The beginning idea of this plan would require a surplus of new electric charging stations. Before diving into specific details regarding this initiative the included states are as follows, Washington, Oregon, Vermont, California, Nevada, New Jersey, New York, Massachusetts, Pennsylvania, Connecticut, Colorado, Washington DC, Kentucky, Alabama, Hawaii and the Canadian providence of Quebec. This proposal was approved shortly after the policy to mandate manufactures to sell zero-emission vehicles beginning as soon as 2024.

WHAT THIS PLAN INCLUDES
Each state who has signed on to help promote this plan has up to six months to establish a specific set of boundaries and emphasize resolutions to potential financial issues that may occur throughout this trial.
Plan of Action that would allow for 100% electric large pickups, flatbeds, dry vans, reefers as well as school buses and transit buses between the years of 2045-2050.
There is an estimated ZEV sales goal of 30% by the year 2030
A variety of recommendations that would include fleets to observe
PERCEPTION OF PLAN
To date, roughly 36% of all the heavy-duty vehicles are represented in this initiative while we are providing additional tools to help promote this concept
The plan began back in 2020 with only three states on board, Washington D.C, Washington and Quebec. Since this movement began two years ago it was grown substantially
The initial draft of this plan was made public in May of 2022 and it was released publicly to obtain feedback from the citizens
While this is an incredible idea, it will not come to fruition without an abundance of support to raise more awareness
HOW WE CAN GET THIS PLAN GOING
Increased sales and fleet purchases will allow for more advanced fleet conversions and financial freedom to further develop the financial framework of long-hauls
This plan will help companies who transition their company vehicles to 100% electric by reducing their carbon footprint and appeal to stakeholders concerned with their companies growing corporate social responsibility plans.
Implementing this plan will increase the development of heavy-duty electric trucks to 75% in just over 10 years
As of today, heavy duty trucks account for the least number of electric vehicles and given the number of companies and operations within the trucking industry transitioning these heavy-duty vehicles to electric would be a huge step forward to reducing carbon omission.
WHAT WILL BE REQUIRED TO MAKE THIS TRANSITION
To effectively move all trucks to electric vehicles we will need to install massive charging ports all along the rest areas and truck stops to ensure that drivers have the ability to recharge their trucks along the road while completing a long drive.
ANALYSIS OF CONCERNS REGARDING THIS TRANSITION
While transitioning trucks to fully operating electric vehicles will be beneficial for the environment it will prove to be significantly more costly. For example, things such as batteries, breaks and motors will be extremely more expensive then are already are. An important question to ask here is, are companies who contract drivers who only drive and operate electric vehicles going to pay for the cost to get such parts replaced? On one hand I can see the trucking company to require their drivers to pay for the continuous maintenance on their vehicle on their own, on the other hand if it becomes a factor where almost all supply chain and logistics companies require drivers to drive electric trucks and assist in the purchase of these superiorly more expense vehicles then shouldn't they be required to pay for such cost as they are the ones who mandate this change as well as contract the drivers to complete these long drives to secure freight. While one might argue that this could become wasteful based on the fact that in 2014 there were roughly 2 million semi-trucks and over 5 million semi-trailers that were operating in the United States. Given the fact that was over 8 years ago, one can only image how much that number has increased to date. So, transitioning all of these millions of trucks to electric vehicles to help improve the environment, what will become of these existing models? It is an interesting statistic to read further into and one that can only be correctly answered once the time to make the switch has come.