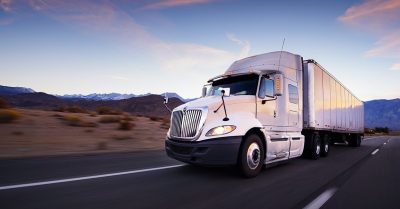 15 Sep

5 Ways to help improve the automotive logistics department in supply chain

The automotive coordination market is predicting an increase in productivity due to the consistent growth, specifically within the automotive logistics market. The process of cars that are delivered to customers can create an increase in efficiency from the rise in demand for specifically, automotive parts which is beneficial for automotive logistics. In other words, the escalated proficiency of finished vehicle logistics is propelling the growth within the logistics automotive market. It is currently predicted that the global automotive logistics market size is envisioned to grow roughly 7.6%. The U.S logistics automotive market is largely supported by all the vehicle manufacturing companies that have been continuing to increase their advancements of technology and investments. Such an increase in technology and such advancements highlights a distinction amongst logistics automotive trends in the current market. The automotive department is typically categorized into two main categories, insourcing and outsourcing. More specifically, freight or cargo that falls into the transportation mode. Transportation modes typically being airways, roadways, railway, airway, as well as either domestic or international. Within the global automotive logistics regions, North and South America, Asia-Pacific, Western Europe, Eastern Europe, Middle East, as well as Africa. Within these primary regions, the automotive logistics market covers trends from revenue, profit, drivers as well as a collection of the market amongst these regions. A review of the regions showed that currently Asia-Pacific is predicted to be the quickest expanding market region as it was ranked the greatest region for automotive logistics last year in 2021. With such an increase in automotive logistics we have constructed five best practices to help improve the automotive logistics department in supply chain businesses.

ONE: Plan Accordingly

When having a customer base that consists primarily of automotives it is critical to take account of the proper capacity each plant has to produce each piece of equipment. Taking note of this allows each company to ensure they are not at risk of bottlenecking. Utilizing proper planning will guarantee that the schedules of the workers are organized so that all production needs are met on time to be shipped.

TWO: Implement New Technology

Recently at NAL we began using a new software called Parade, Parade's capacity management allows for freight brokers to redesign operations by helping select the right truck for the right price at the right time. Since implementing this new technology, it has allowed for us to maximize lanes for our carriers and to make the booking process more efficient.

THREE: Invest in Talent

At NAL we take the time to train our staff diligently because we have found that it is critical to invest in talent. Providing the skills and locating the right people for the job is a key element of success. We are constantly evolving our employees' level of awareness to the current market and situations by offering new programs

FOUR: Efficient Transportation Methods

Focusing on outsourcing new trucks and equipment for all kinds of transportation needs can assure that once a new customer is using your 3PL for their shipping needs that all forms of equipment are readily available to provide options of their preferred shipping methods and specific dimensions.

FIVE: Measure efficiencies

While it is important to make proper plans, use new technology systems, invest in talent the most important attribute to help increase the automotive client base in a supply chain is to be constantly measuring efficiencies. Look at the data, point out areas where the business is succeeding and growing and identify areas that could use some improvement. Keeping an eye on the rise in demand of specific automotive parts can provide new opportunities for such logistics companies to prepare for additional trucks and cargos to keep up with the increase in demand. With the Asia-Pacific region predicted to be the quickest expanding market it is important to make note of their revenue, production and completed loads, specifically in automotive logistics.

Ultimately, to stay ahead of the competition in automotive logistics for a 3PL we must always remember to be able to adapt and innovate. Making new changes to keep up with the demands of the market and adapting to such changes will help to prioritize automotive logistics solutions and keep an eye on current supply chain and logistic trends.