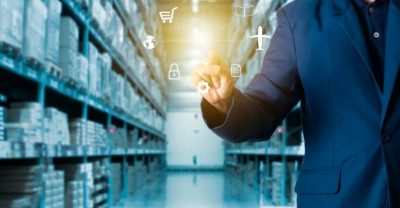 20 Sep

How to Manage Inventory during high demand peak season

In simple terms, peak season begins when the new school year begins and surpasses throughout Black Friday, Cyber Monday, Christmas season and typically ending come New Years Eve. As the holiday seasons fall during the last few months of the year, it typically recognizes these final months as the best months for shopping, shipping and peak season in sales. With demand growing so significantly during this time it can increase the expense in freight and cargo as well as limit capacity and provide additional stress for logistics companies. As peak season happens throughout the holiday season every year, it is something that all supply chain companies should be all to find a way to manage their inventory effectively to plan ahead for this stressful season. We have composed a handful of useful tips to help navigate the high demand during peak season so that you are prepared for any and all obstacles.

STEP ONE: Forecast and Prevent

To plan effectively before heading into peak season is to have a clear forecast of how it will be for business. The goal is to use data collected from previous years to estimate sales and connect them to the trends of the industry to figure out what and what percentage of it is expected to be demanded. For example, shipments that are non-essential can focus on moving goods that are key for our business instead of moving products that show an undetermined sales value.

STEP TWO: Determine priority to the full load shipments.

Any specific products that need to be delivered as an appointment, at a specific time if they are more in demand this peak season that other products than these should be the first priority we consider when beginning to manage the distribution and transportation. While peak season is occurring, shipments are more likely to get delayed due to and increase in risk from factors occurring during the high demand of peak season. To be effective throughout this step then shippers must be aware of what containers carry the highest-level of products to let third-parties know prior to shipping that they can ship in a specific order to ensure high-priority products are being protected.

STEP THREE: Consider splitting shipments

With peak season bringing a high demand and a sense of urgency when it comes to delivering holiday goods it may be worth considering to split the shipments opposed to ensuring everything arrives all at once. Splitting shipments help us to ensure at least some stock regardless of possible delays is delivered on time, as we all know shipping and ordering around holiday season, we are all just hoping that our packages are delivered on time. Utilizing different methods such as expedite, international, intermodal and drayage to split different parcels to ensure all packages are delivered promptly.

STEP FOUR: Use a 3PL partner for superior services

Perhaps the most important aspect of managing high demand season is to partner with a 3PL that is skilled in reliable logistics to ensure the profitability and operations during peak season. Incorporating different options of suppliers and shippers opens a new opportunity of freight contracts that use different transit times and various levels of service. Once companies find a 3PL that they want to work with that has a clear understanding of their business they must choose wisely by setting up a list of seasonal demands and outsourcing a logistics supplier that has the ability to help companies focus on primary business goals while also maintaining the demand experienced during peak season.

STEP FIVE: Make the budget attainable

As peak season approaches, it is critical that the budget used for shipping is something attainable. It is unnecessary to make the budget too high if there is no evidence to back up the expense of shipping rates from the previous years and by assessing the potential benefits of rates opposed to specific market spot rates it may allow for us to consider using a lesser demand and routes which will ensure we are staying within the budget.

STEP SIX: Be aware of Peak Dates

It is vital to take account that it is beneficial to have a plan in place prior to peak season occurring as you will want access to more inventory then normal during this time. Look at the previous sales history and gross revenue from previous peak seasons to best determine how much inventory should be ordered prior to the start of peak seasons.