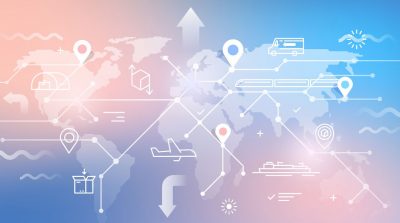 22 Sep

REDUCING DOUBT IN SUPPLY CHAIN

There are numerous factors that can produce a certain level of doubt in the supply chain industry. A common factor of doubt in supply chain operations is the decision-making process. This causes a lack of transparency due to the impact of numerous factors that can result in different impacts based on various actions that have been taken. Often in supply chain, the person making executive decisions cannot make the most effective decisions as there is a lack of information that is available to evaluate all aspects of the supply chain effectively. When there is uncertainty, it can often affect the profitability of the supply chain due to factors such as: a change of balance and unpredictable events that require an immediate response to re-establish balance in certain areas and orders. When an event occurs, and a shipment is delayed it can create a lot of doubt in the mind of the customer. The customer needs to have faith in their chosen 3PL. In most circumstances, the primary concern is questioning what will need to be delivered in the future. Most uncertainty of demand is based on an increase in cost, usually from excess inventory, excess production as well as faster and more costly transportation of goods. Most companies work to create a balance within the supply chain that manages things such as inventory, transportation, and cost while still working to meet the required customer service level of lead time and production. Most supply chains provide data for various analytics that can reassure customers who question their new partnership with a new 3PL. We have composed some of the most common doubt factors people experience and common solutions to help ease that sense of worry when partnering with a new 3PL.

ONE: How to Analyze the Demand

Demand can be hard to predict as many factors are involved in the process but an increase in peak season, events, holidays as well as unpredictable factors such as a shortage in chassis can have a negative effect on the demand. It is important to pay attention to the reports discussing the change in demand to have a clear understanding of the available resources to ship freight and to ask the necessary questions when working with a 3PL to make sure that they have the resources to keep up with the required demand to move freight. Staying ahead of the demand changes is also a crucial factor. Planning for peak seasons will help to ensure coverage is met for all needed shipments

TWO: Questioning what data to analyze

When assessing what kinds of data should be analyzed to reduce doubt in 3PL's, the first to consider is claims. It can be beneficial to look at several types of data that can provide different analytics ranging from shipping cost to product fees etc. to help provide a clear understanding as to the strength and capabilities of the supply chain.

THREE: Assess the inventory

Inventories can be used as a backup method to deal with unforeseen changes to the surplus in demand. A successful 3PL will also work to prepare for unpredictable circumstances that allow the supply chain to continue to meet the demands of their customers. Looking at the optimization pattern to assess that the demand surpasses the level of uncertainty. A critical question would be what is the reason for inventory being out of synch with the supply chain? While assessing the inventory, it is important to identify the reasons doubt occurs in the supply chain and to find a proactive way to eliminate concerns by assuring all shipments are arrived on time.

FOUR: Complete review of supply chain

A lot of supply chain companies or 3PL partners will use technology companies to utilize the live track and trace capabilities to help aid available trucks to pick-up last-minute loads. One of the most important aspects is to consider the level of quality that clients are experiencing. It is critical that they can identify the fundamental reasons on where the issues in the supply chain are occurring. That may require different forms of analysis to show a bigger picture of what the current market looks like. Accurately measure the level of quality can provide answers and guidance throughout the entire process.

In conclusion, companies will want to use all external data to best assess the levels of external uncertainty while also analyzing data that can lower costs that are linked to internal uncertainty. To make the best of analytical competencies with a broad knowledge throughout the process itself and present clients with all the resources and information.